Curcumall Used in Ground-Breaking Research to Relieve Oral Mucositis
Oral Mucositis is a complex and distinct pathobiologic entity resulting in injuries in mucosa that is a common complication in cancer patients undergoing chemotherapy (CT) and radiation therapy (RT).
Phytochemicals, such as Curcumin, turmeric extract, has attracted great attention for its therapeutic benefits in clinical oncology due to its chemopreventive, anti-tumoral, chemosensibilizing and radiosensibilizing activities against various types of cancers and the complications associated with their management.
Curcumall was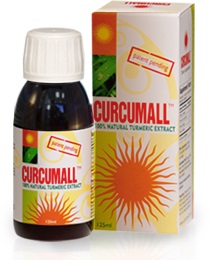 used in the first study to examine the benefits of a curcumin mouth rinse for preventing and relieving oral mucositis. The clinical research took place at Hadassah Medical Center, and was performed on children who suffered these painful side effects of chemo. The results were positive and suggested further research was warranted.
In a new study, adults undergoing chemotherapy were given either a curcumin mouthwash, or a chlorhexidine mouthwash.
Curcumin was found to be better than chlorhexidine mouth wash in terms of rapid wound healing and better patient compliance in management of radio-chemotherapy induced oral mucositis. No oral or systemic complications were reported.
*If you are undergoing chemotherapy, talk to your doctor about using Curcumall to avoid painful oral mucositis. It is all-natural and has no side effects.
We are proud to have been involved in the ground breaking research on this issue.