Supercharged Golden Honey (turmeric and curcumin)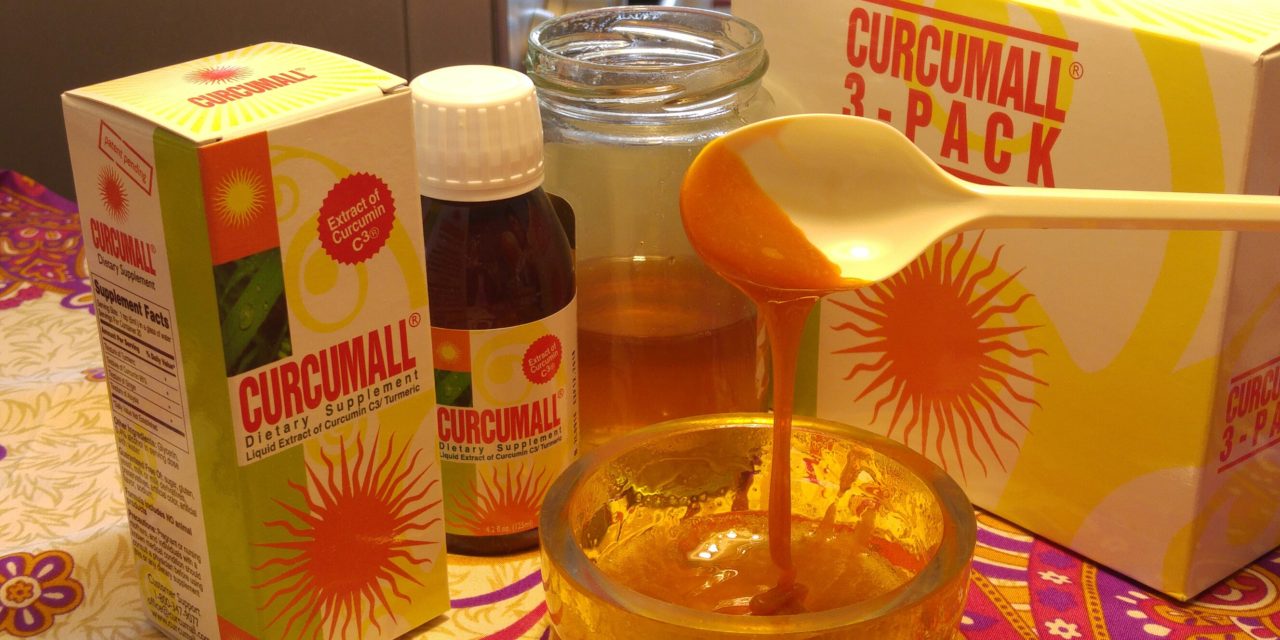 Get the Maximum Health Benefits of Golden Honey with Curcumall
To activate your immune system combine honey with concentrated curcumin extract:
Mix 2 teaspoons of #Curcumall® with 4 teaspoons of honey
Warm for one minute in a microwave oven. Wait for a few minutes for it to cool down.
To boost your energy take 1-2 teaspoons of this mixture in the morning.  You can also take it before or after a workout.
For a delicious morning drink, mix with warm water and enjoy. The taste is awesome!
The health benefits of honey and curcumin are already well known, but the combination of these two superior ingredients gives you an extra boost. The mixture has antiseptic qualities with antibacterial, antifungal, and anti-viral activities.
Our supercharged honey concoction can help avoid and treat flu or cold symptoms, and may serve as a cough remedy.  It reduces allergy symptoms and decreases in usage of antihistamines. It can also serve as a remedy for herpes sores and assist in healing other wounds.
*To make a larger batch that will last all week long, mix 2 tablespoons of Curcumall with 4 tablespoons of honey. Heat as above and store in a glass jar in the refrigerator.
Once it has cooled down, the honey is rather stiff. To make it easier to use, simply reheat the jar in the microwave for 30-60 seconds before using.