Golden Honey – a Natural Mixture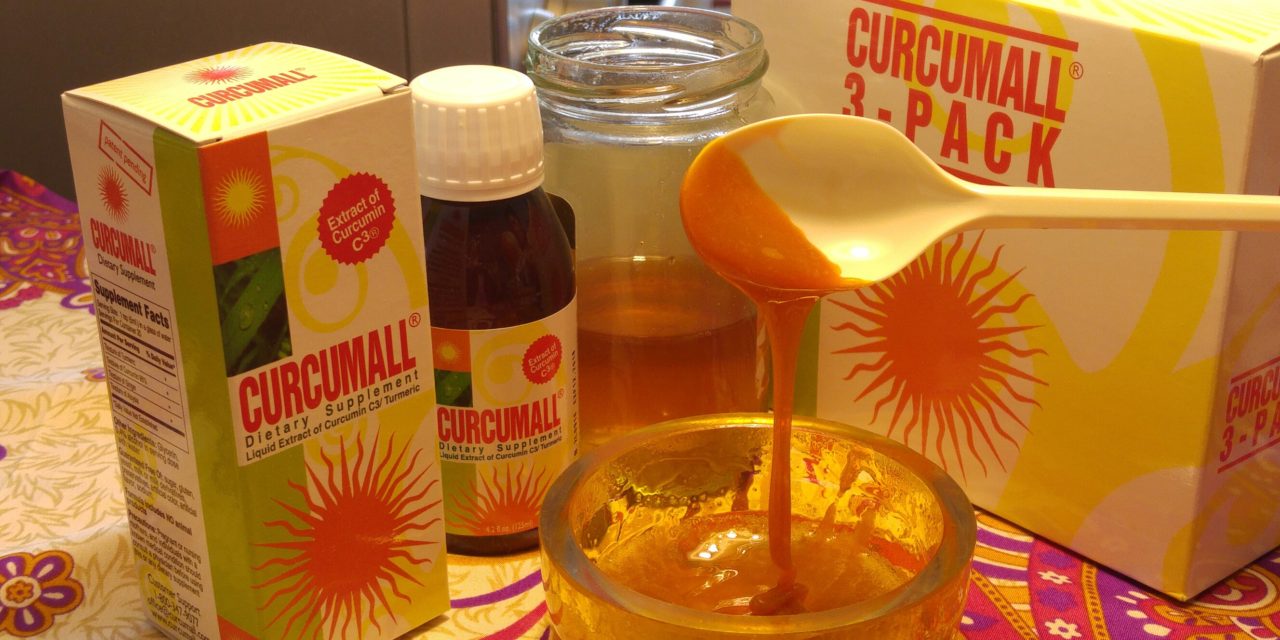 Golden Honey with Curcumall–A Powerful Natural Mixture
This recipe was found in Aureveda scriptures.  It is a mixture that consists of natural ingredients: turmeric and honey. The benefits of honey and turmeric are already well known, but the combination of these two superior ingredients gives you an extra boost.
Combine honey with Curcumall® – the concentrated turmeric/ curcumin liquid extract:
Mix 2 teaspoons of #Curcumall® with 4 teaspoons of honey
Warm for one minute in a microwave oven. Wait for a few minutes for it to cool to room temperature.
To boost your energy take 1-2 teaspoons of this mixture in the morning.  You can also take it before or after a workout.
For a delicious morning drink, mix with hot water or hot milk and enjoy. You can add pieces of ginger to your health drink.  The taste is awesome!
*To make a larger batch that will last all week long, mix 2 tablespoons of Curcumall with 4 tablespoons of honey. Heat as above and store in a glass jar in the refrigerator.
Once it has cooled down, the honey is rather stiff. To make it easier to use, simply reheat the jar in the microwave for 30-60 seconds before using.