Healthy Zucchini Dish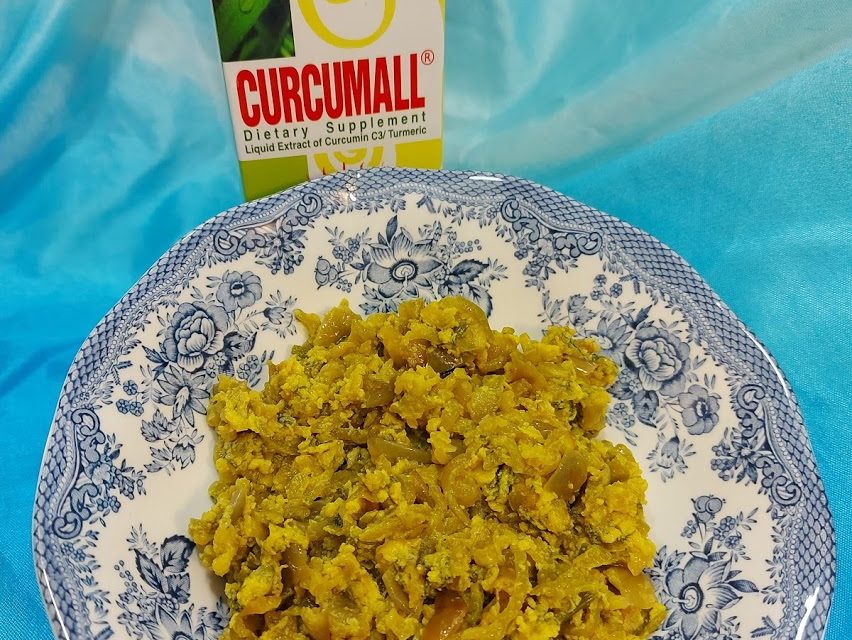 Simple and Delicious dish. Easy to make and is an healthy alternative to classic zucchini dishes.
Ingredients:
2 onions
1/2 cup oil
4-5 medium zucchini- grated
4 eggs
1/4 cup chopped fresh dill
Salt to taste
1-2 tsp Curcumall
1 tsp  curry powder
1 garlic clove (optional
Fry diced onion in oil till transparent. Add grated zucchini and cook/fry for 15 minutes.
Crack the eggs into a bowl add the spices, the Curcumall and the fresh chopped dill.
Pour the eggs into the fried zucchini and scramble together. Cook for additional five minutes till the eggs have curdled.
Delicious Holiday dish !