Keep young and healthy skin with Curcumall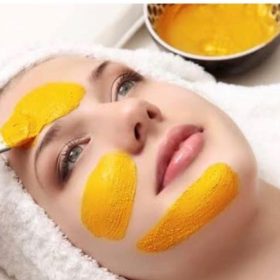 Curcumall can assist in for skin problems and anti-aging of the skin in a few ways:
✔️Reduce wrinkles: Due to its antioxidant properties Curcumall may act against free radicals that are causing skin aging. Try Curcumall for preventing wrinkles and eliminating signs of aging.
✔️Refresh the skin: Curcumall's composition and texture make it a good natural scrub, thus being ideal to eliminate all the dead cells that accumulate in the skin and subtract luminosity and softness.
✔️Nourish the skin: dry skin can also benefit from Curcumall, as it promotes skin nutrition and prevents it from damages of external pollutants.
✔️ Calm the skin: Curcumall's antiseptic properties make it excellent for calming the skin, especially in cases of skin rashes, eczema, burns and psoriasis.
✔️ Treat acne with Curcumall:
Curcumall was shown to have antiseptic, antibacterial and anti-inflammatory properties that promote the healing of acne. Curcumall opens the skin pores and reduces the amount of fat produced by the sebaceous glands.
FACE MASK WITH CURCUMALL:
Mix:
2 cups plain bio yugort
1 teaspoon honey
1 teaspoon Curcumall
Apply on your face for 15 minutes.
Rinse with warm water and feel refreshed.