Healthy Pineapple Banana Smoothie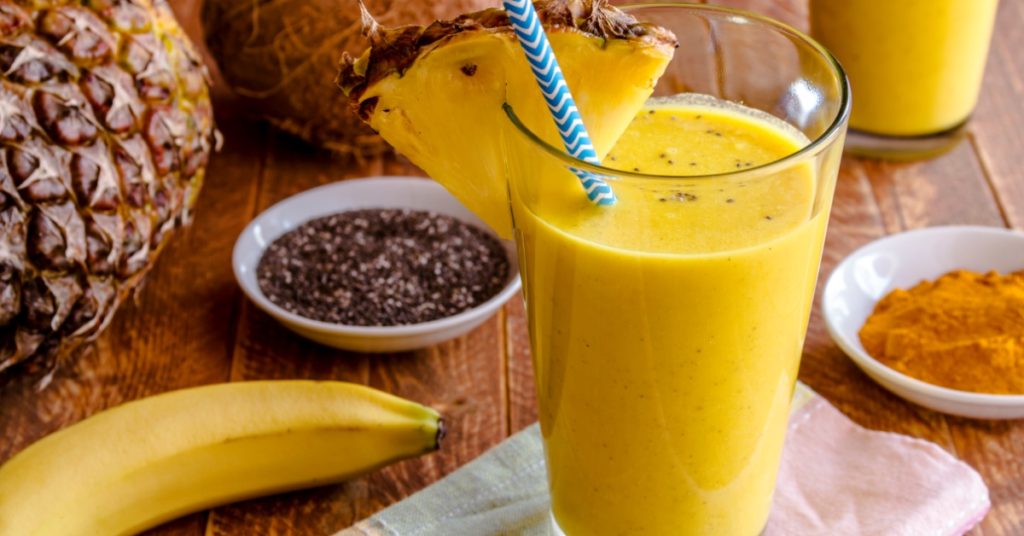 Get the Turmeric Benefits With Curcumall®
Pineapple pairs well with banana. Bananas are the perfect smoothie ingredient. Their soft, creamy texture eliminates the need for a dairy (milk or yogurt) base. Add 1-2 tsp Curcumall and get all the health benefits of turmeric. Add 2 pieces of candied ginger. You also may add to your smoothie half a ripe mango or any other tropical fruit.
Ingredients
1-2 tsp absorbable Curcumall®
¼ fresh pineapple – peeled, cored and cubed
1 large banana, cut into chunks
1 cup pineapple or apple juice
2 pieces of candied ginger
Optional: 3-4 ice cubes, half a mango or any tropical fruit.
Place all ingredients into a bowl of a blender and puree on high until smooth 
Enjoy!