Indian Roasted Veggies with Curcumall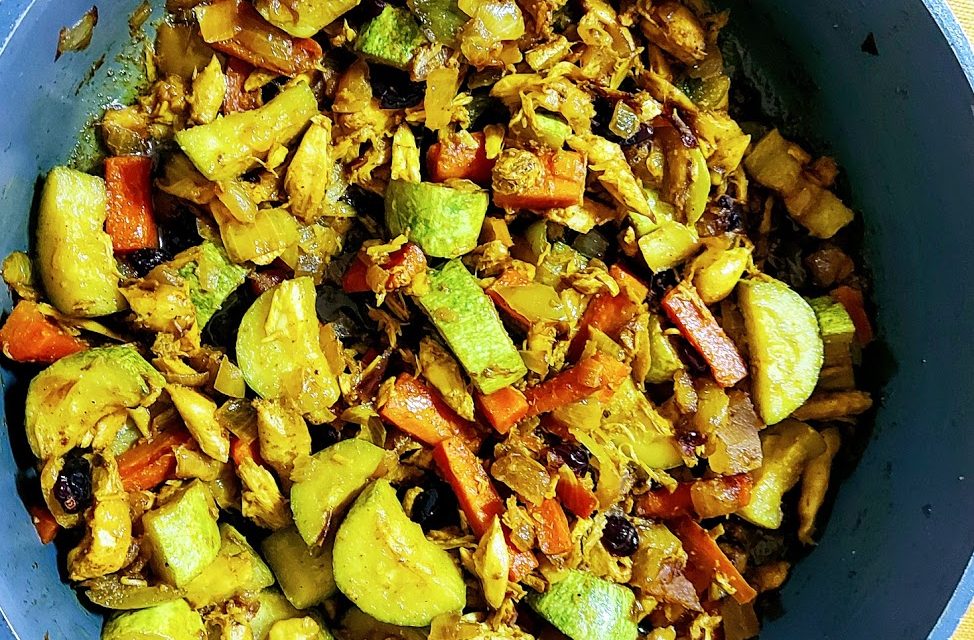 Ingredients:
2 onions
1 garlic clove
1 tsp curry powder
2-3 medium zucchini
2-3 carrots
1 red bell pepper
1″ ginger diced
3-4 candied ginger
2Tbs cranberries
Salt and pepper to taste
1-2 tsp Curcumall
1/2 cup water
Fry diced onion till transparent. Add diced garlic and curry powder.
Add diced ginger, julienne diced carrots, cubes of zucchini, cubes of pepper.
Fry for 15 minutes, add 1/2 cup water +Curcumall. Keep cooking for additional 15 minutes. At the end add the cranberries and the candied ginger.
Optional: At the first stage of frying you may add diced chicken breast.
Delicious dish !