Boost your Immunity against Coronavirus with the Turmeric Ginger Curcumall Tea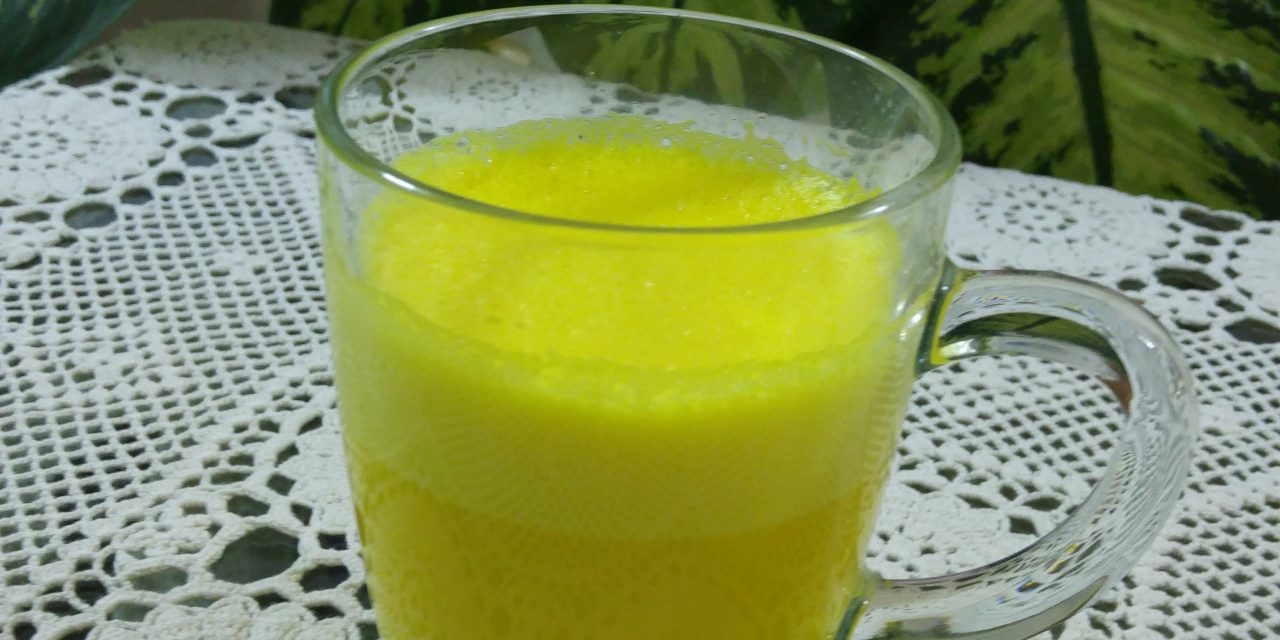 Curcumall tea to boost your immunity against the coronavirus
Golden Curcumall turmeric tea is a perfect start to the morning.
Recipe (Prep time: 5 min.)
Ingredients for a morning latte/tea pot:
1 cup soy milk (or coconut milk or non-dairy milk)
2 teaspoons Curcumall (Concentrated liquid curcumin/turmeric)
1 teaspoon of ginger (or freshly grated ginger or candied ginger cut into small pieces)
1/4 tsp ground cinnamon
1 tsp honey or lemon
To make Golden Tea latte:
Heat all ingredients and bring to just about a boil.
(You may add in some loose tea leaves or a tea bag)
Strain the tea through a fine sieve into a cup; add honey and/or lemon to taste.
Add a pinch of black pepper to increase absorption.
You may drink the tea warm or cold with ice cubes.
Variation: You may prepare the tea with water instead of milk.
Enjoy!