Yummy Yellow Risotto with Curcumall®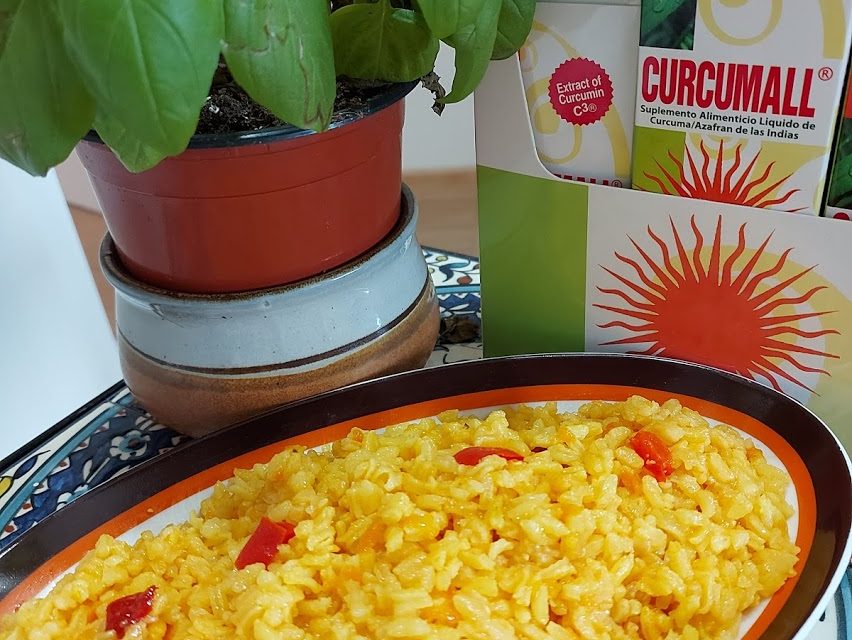 Easy Authentic Italian-style Rice
Yellow risotto is prepared from a white round rice that is colored by Curcumall®. This yellow tasty rice recipe is traditional in Italy and can be served with vegetarian dishes, chicken dishes or grilled meats. Risotto is cooked the slow way, by mixing the rice while cooking and adding water along the way. It is a sort of a sticky rice.
Instructions: Start with frying diced onion in 2 Tbsp oil. When onion reaches yellowish color add diced red bell pepper and 1-2 grated carrots. Sauté for several minutes. Add 2 glass of water and 1-2 teaspoons of Curcumall®. Add 1-2 tsp salt and one and a half cups of round white rice. Bring to boil. Add 1-2 Tbs tomato paste. Cook for almost half an hour nixing and adding water along the way. Risotto is a sticky Italian dish. You may add jalapeno to make it taste Mexican. For an Indian flavor you may add cinnamon, cardamom and a handful of raisins. It is really a yummy rice recipe.
Order Curcumall from amazon bit.ly/Curc3-pack and enjoy the health benefits of turmeric and its active ingredient curcumin.