Curcumin for IBD Patients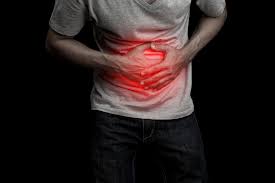 Curcumin May Assist with Bowel Conditions
Curcumin in conjunction with mainstream therapy was shown to improve patient symptoms of bowel problems and allowed for a decrease in the dosage of corticosteroids and some patients even stopped taking corticosteroids.
Most often, Crohn's and other inflammatory conditions cause abdominal pain and diarrhea and may cause weight loss or fever. The cause of Crohn's and inflammatory bowel conditions are attributed to an autoimmune response of the body, causing the immune system to attack its intestinal tissues and initiate inflammation.
Curcumin is an herbal remedy that may help suppress this inflammatory reaction. Curcumin may serve as part of an alternative treatment to inflammatory bowel conditions, including IBD, ulcerative colitis and Crohn's disease.
Crohn's disease is a type of inflammatory bowel disease caused by inflammation of the intestines that results in swelling of the intestinal lining. The disease can be intermittent, with periods of normalcy followed by periods of flare-ups. Curcumin, the active compound in the spice turmeric may help relieve symptoms of inflammatory bowel diseases.
Try Curcumall, the liquid turmeric/Curcumin concentrated extract, on a daily basis—a teaspoon in a glass of water with food or after meal.
Curcumall is recommended by support groups to patients of inflammatory bowel conditions. Taking Curcumall on a daily regular basis may prevent the flare-ups of the inflammation and reduce the symptoms of these conditions.