New Research Shows Curcumin Can Help Cancer Treatment Work Better
New research shows that curcumin extract can help to overcome the resistance to chemotherapy in treating pancreatic cancer (PDAC-pancreatic ductal adenocarcinoma).
A common obstacle in the treatment of pancreatic cancer is drug resistance. The new research tested the benefits of curcumin in combination with traditional chemotherapy in the treatment of pancreatic cancer. The new study explains that curcumin may block the chemo-resistance and thus enable the chemo.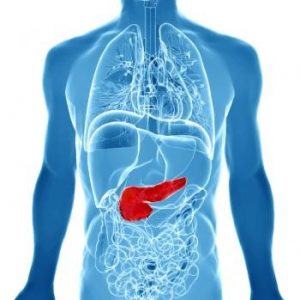 The study was carried out by researchers led by Ajay Goel, Ph.D., director of gastrointestinal research and translational genomics and oncology at Baylor Scott & White Research Institute in Dallas, TX.
The findings were published in the journal Carginogenesis.
When Dr. Goel and colleagues treated pancreatic cells with curcumin, it inhibited pathways which made the cells more receptive to chemotherapy (specifically the EZH2 pathway).
Recent evidence has pointed to a subunit of a so-called polycomb protein group as a crucial element in maintaining stem cells. Polycomb proteins play a key role in the differentiation of stem cells, and a subunit of the polycomb repressive complex 2 has been shown to regulate drug resistance.
This subunit is called the Enhancer of Zeste Homolog 2 (EZH2), and its abnormal expression has been shown to block the action of tumor suppressors.
Moreover, the researchers found that curcumin blocks the formation of spheroids in cell cultures, which suggests that it would also inhibit the growth and recurrence of tumors.
"By treating certain cells with small doses of curcumin, we were able to reverse the pathways that lead to chemoresistance," says Dr. Goel.
"This is an important breakthrough that could lead to better prognosis and longer lives for patients with chemoresistant pancreatic cancer."

Ajay Goel, Ph.D.
Previous studies have shown that curcumin has preventative benefits, but to the authors' knowledge, this is the first study that shows the beneficial effect of curcumin in combination with chemotherapy and its advantages in overcoming drug resistance.
The curcumin has the potential to restore a healthier gene expression in patients but without the toxicity of drugs.
Curcumall® was taken by some patients of pancreatic cancer. A physician from Mexico City who had pancreatic cancer took Curcumall after his chemotherapeutic treatments failed. After six months of high dosage Curcumall intake (4 teaspoons daily), he reported that he overcame this deadly cancer.
Sources: Medical News Today
@mht @curcumintherapy