Holiday Quinoa Curry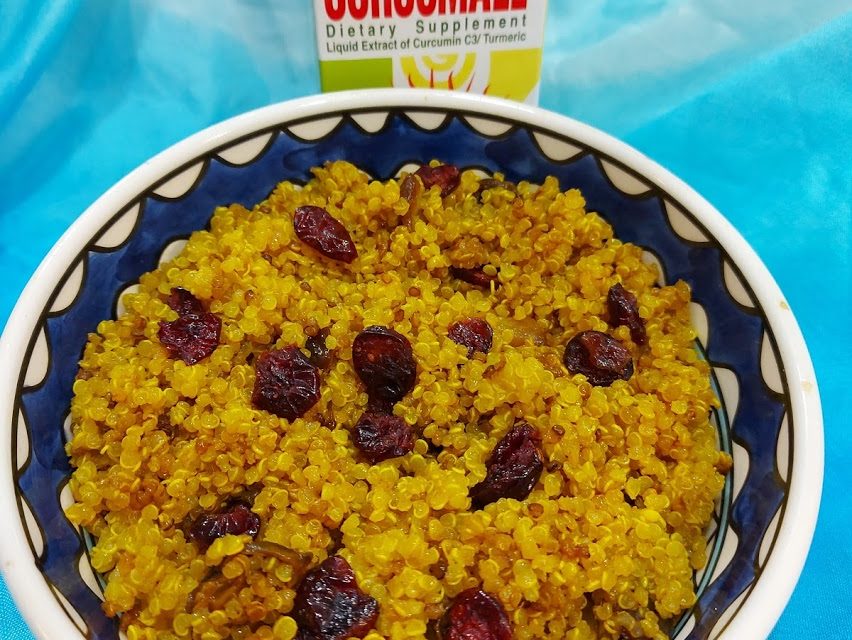 Our turmeric/curcumin liquid extract is very tasty. You can use it in cooking to add a special flavor to dishes like curried rice, curry quinoa or Indian chicken dishes. Try this simple yet delicious quinoa curry dish, created by the developer of Curcumall.
Ingredients:
1 cup quinoa
2½ cups water
1 Tb canola oil
½ tsp curry powder
2 tsp Curcumall®
1 tsp salt
Dash of lemon pepper seasoning
¼ cup raisins
¼ cup cranberries
¼ cup chopped candied ginger
Instructions:
Mix all ingredients together in a 2 quart saucepan.
Bring to boil.
Reduce heat and simmer for 25 minutes. Stir and serve.
Buy Now