5 Reasons You Should Be Taking Curcumin Every Day
Turmeric and curcumin have received a lot of research attention due to their many health benefits. Curcumin, the concentrated extract from turmeric root, is a powerful natural anti-inflammatory and antioxidant. What does this mean to you and your health?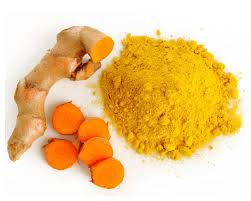 When your body has a consistent supply of curcumin, many systems benefit. Here are the top five reasons to consider taking a curcumin supplement:
>Supports Healthy Brain Function
Research suggests that curcumin is one of the most powerful natural brain-supporting substances. Clinical studies have shown that curcumin has the ability to cross the blood-brain barrier and enter the brain where it can carry out its health supporting activity.
>Supports Your Heart Health
Curcumin can maintain a healthy cardiovascular system in several ways. Its ability to lower internal inflammation supports a healthier heart and venous system. Plus, curcumin compounds fight the proteins that lead to hardening of the arteries. It also helps with better blood flow and should not be taken along with prescription blood thinners.
>Help Maintain Joint Health
Repeatedly, research and reports confirm that curcumin is one of the most powerful compounds ever studied when it comes to promoting a healthy inflammatory response. It inhibits the body's inflammation-causing chemicals. Curcumin lowers three specific blood markers of inflammation: C-reactive protein (CRP), Fasting blood sugar level, and Hemoglobin A1C.
>Assists in Maintaining a Healthy Liver
As a natural detoxifying agent, curcumin supports healthy liver function. It flushes toxins from the body, prompts cellular regeneration, protects the cells from heavy metal toxins, and even aids in gallbladder health. A recent rat study found that levels of two very important liver detoxification enzymes were significantly elevated in rats fed on turmeric.
>Help Maintain Cholesterol Levels within a healthy range
Studies have shown that curcumin helps reduce total cholesterol levels as well as LDL cholesterol levels, even in patients with heart disease. It helps counteract the effects of weight gain, partly by inhibiting fat accumulation in the liver. Serum lipid levels in test animals fed high fat diets have been improved with curcumin, despite the fat content of their diets.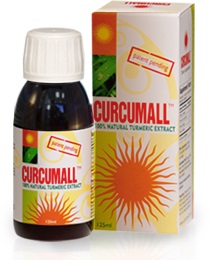 Harness the Benefits
With all of those reasons to supplement your health with curcumin, there is something else you need to know. The natural compound has low bioavailability that could limit its healing abilities. So it's a waste to take the capsules on the market today. That powder just doesn't deliver enough curcumin into the blood stream. To increase the positive health impact of curcumin, researchers spent years developing a liquid syrup that would have a high bioavailability.
The result is Curcumall®, a high absorption liquid extract of Turmeric and concentrated Curcumin C3®, offering unique health benefits and anti-aging properties. Curcumall's innovative liquid extract formula is more readily absorbed than most Turmeric/Curcumin products available in the market, offering high bioavailability of the active components of turmeric. The product was developed by health and medical research scientists for over five years, to overcome the limited absorption of turmeric from the intestine to the bloodstream.
Never miss a dose
Now that you know why curcumin is an essential part of a healthy daily routine, you can stock up with price breaks on multiple bottles. Maintaining adequate levels within the bloodstream ensures that you get consistent benefits for lower inflammation and a healthier body.
Curcumall® is available on Amazon
For about a dollar a day, you can enjoy better health and well-being, naturally.
Stock up for the best savings
When you buy 3 bottles, you save 7%
Choose our largest pack of 6 bottles and save 11%
How about a free bottle?
After you purchase on Amazon, post a review and share the link with us. We'll send you a code worth one free bottle!